Auto Detailing Upselling Techniques
How to successfully upsell your auto detailing services to grow your business and serve your customers even more.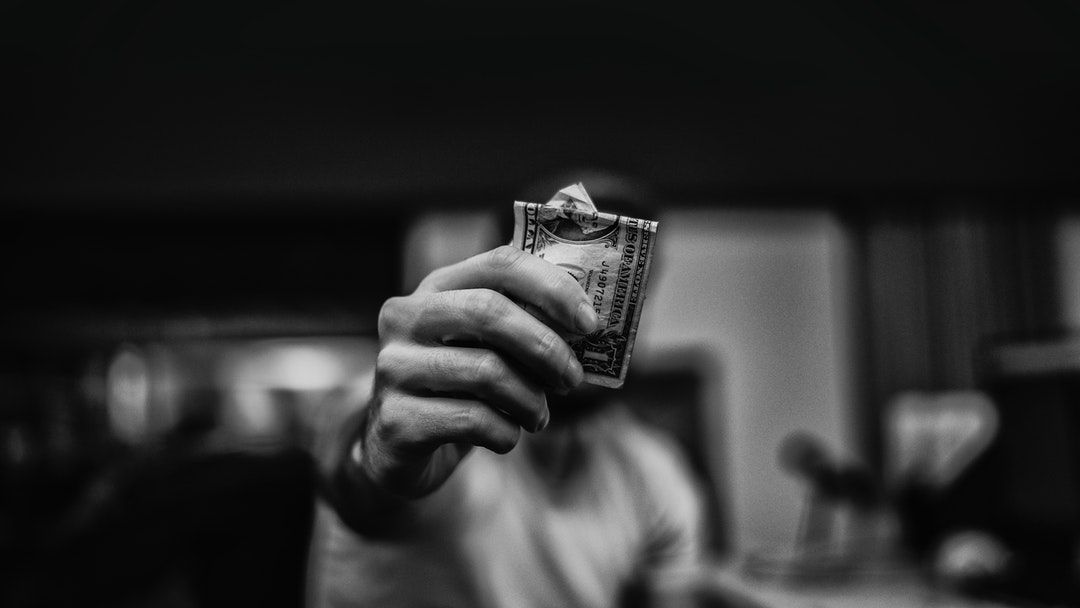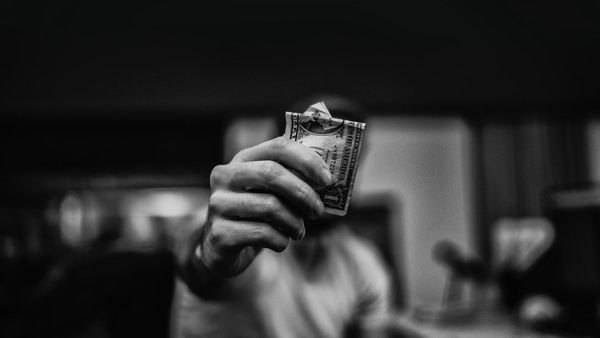 In order to be a successful auto detailer, selling services is required. Here are the top auto detailing upselling techniques to grow your business and serve your customers.
As you walk around the car with the customer before servicing, go through some of these potential upsells. I would recommend to not be pushy or "salesy" in any of these things.
As you go around the car, mention things that stand out. "Have you ever considered restoring your headlights before?", "When was the last time your car was clay barred?", etc. If they don't seem interested then don't worry about it, just do a fantastic job on the services that they want you to do.
Packages and Pricing
When laying out the packages and pricing tiers be sure to set them up for natural upselling potential. Here is an example
Package 1 Bronze: Interior vacuum and windows cleaned, exterior wash and wax, tires cleaned and dressed.
Package 2 Silver: All services in Bronze plus claybar, minor paint correction (AIO), Interior dressing on all panels.
Package 3 Gold: All services in Silver, replace AIO with 2-step paint correction process for show-car finish. Hot water extraction interior.
This is a basic layout for package pricing, there is a lot more information that can be in here and detail of what is done which I recommend you do. This is just for demonstration so you can see how each package builds off of the next.
Headlight Restoration
A lot of times after a detail the first thing that stands out is faded and old headlights. Offer to the customer to restore the headlights for them for $75 - $150 depending on your market and pricing.
Paint Correction
Actual paint protection is time intensive when using a 2-step process. Gauge how your customer feels about the car and if this is an option for them. This is best offered if the car is going to be sold soon, it can be marketed to increase the value of the car.
If you do paint correction then you will need to educate the customer to maintain it properly afterward. If the customer drives a minivan and runs it through the $5 automatic car wash weekly the finish will not last in the state you left it.
If you have a package that offers 2-step paint correction, consider upselling to that package.
Clay Bar Treatment
Clay bar treatment can be another upsell to offer for those who do not want to go with the higher packages but still have the paint decontaminated before being waxed. This service can be $25-$50 depending on your price model for your packages. It is a good idea to make it enticing enough to jump to the next package tier from Bronze to Silver.
If the customer has never heard of it or felt what clay-bar can do, show them on the spot so they can feel the difference. Quick detail or waterless wash a spot on the hood and have them feel the contamination on the hood. Clay the same area and have them feel it again. This will display it very clearly what clay bar is and how it can help.
Pet Hair Removal
Pet hair is not fun to remove and takes a long time, if you see a lot of pet hair explain that it is more difficult to remove and will cost more. The price of this service depends on the amount of hair that needs to be removed, how long you estimate it will take and how much per hour you charge.
If you charge $90 an hour and you estimate it will take 30 minutes to remove then explain that the cost will be $45 to remove all of the pet hair from the seat, floors, trunk, and headliner.
Heavily Soiled Interior
If you own a hot water extractor, cleaning out heavily soiled interiors is a lot easier. This upsell can be added, be sure to explain that it will take longer to clean the carpets due to the stains, dirt, grime, etc.
Once again, to price this upsell, use your hourly rate and calculate how long it will take you to complete.
Baby Car Seat Cleaning
A car seat can become very dirty and needs to be cleaned. When detailing a car that has a car seat ask that it be removed not only for cleaning but also so you can detail the seat it was on properly.
Do not remove or reinstall a car seat for a customer, you do not want to be held liable for anything that could happen if they were in an accident.
The price of this service can run from $25-$45 depending on the level of cleaning necessary. You may also mention decontamination services for a car seat as well.
Engine Detailing
Engine detailing is an easy upsell for customers who want to sell their car soon. Having a detailed engine will improve the price of a used car because it looks like it was well maintained mechanically and if there are leaks it will be easier to spot.
Make sure you understand how to properly detail an engine before offering this service. You do not want to fry an engine unintentionally.
This service can be added for $75-$300 depending on how long it has been since the last engine detail. If you have a steamer this can be done quicker and safer.
Windshield Treatment
If you haven't tried it yet, get your hands on aquapel for windshield treatment. You can get 12 for less than $40 and charge the customer $20-$75 for an application depending on how many windows they want treated.
One pack will cover a windshield or two side windows so to do an entire 4 door sedan it will take 4 pack. The cost of product in this case is $24 so you could charge $60 for this.
I recommend using aquapel, it will last 6 months and doesn't degrade with regular washing or using windshield wipers. It is easy to sell that to a customer who is accustomed to Rain-X degrading on them.
Carpet Shampoo and Leather Conditioning
This service can be added for those who need a deeper clean for the carpets or seats. For something like this you can provide some pictures of the difference between non shampooed carpets to shampooed and the same for seats. That is why you should always take pictures during and after detailing a car especially the before and after pictures on the upsells.
This service can be an additional $50-$100 depending on the level of cleaning required.
Tire Coating
As part of regular wash packages a tire cleaning will be done and most likely a dressing added. Instead of a dressing, suggest that a high quality tire coating be added and explain that it will last a lot longer but will take longer to properly clean and apply.
This service can be added for $50-$75.
Tail Pipe Restoration
Tail pipes are commonly disregarded when a car is detailed. Newer cars have metal or chrome outlets where the tailpipes come through and can get very dirty and rusty.
This process to properly restore tailpipes can take a while so keep in mind the hourly rate you charge as well as the cost of additional tools and products required for this service.
Trim Restoration
Properly cleaning the exterior trim should be done regardless so adding a coat of Optimum Opti-bond shouldn't take very long to do and will make the car really stand out. Look to charge around $23-$50 for this service.
Scratch Removal
Removing light scratches should be second nature for a seasoned detailer. For a customer who is not interested in the 2 step process or even the All-in-one process may still want the eye sore scratch "removed".
Make sure you are able to remove the scratch, if it is a deeper scratch and requires wet sanding then you will need to go into those details with the customer. For the regular scratches that can be removed with high quality compound/polish combination then this service can run $30-$100 depending on the extent of the scratch.
Paintless Dent Removal
Paintless dent removal is a good upsell to go after for those nasty door dings. Make sure you are aware of the proper technique and have the tools necessary to do a professional job on the dent before offering this service.
The price for this service can be added for $75-$200 per dent depending on the size and location of the dent. Sometimes if you are not equipped to fix a dent, do not be afraid to not offer this service or even refer your customer to another business that you know does quality work.
When referring a customer somewhere else, ask them to mention your name and give them a business card to pass on, if you have a relationship with that business you two might be able to work out a deal for cross-promoting services and even offer exclusive discounts.
Decal or Emblem Removal
Removing an old decal is not very difficult work and only requires an extra 10-15 minutes of time to do. This can be an upsell for an extra $10-$30.
For customers who want the rear emblems removed first make sure they are only on by adhesive and not screwed in before offering this service. Once you verify that you can safely remove it and not damage the paint you can suggest this service.
Be sure to make it clear that removing the emblem will leave residue and an outline where it was and will need to be properly removed and compound/polished to a clear finish. You can charge $50-$200 depending on how many emblems are to be removed, the color of the car and the condition of the paint.
Smoke Smell Removal
Removing smoke smell from a car is a tedious process, you will need to know exactly how to best treat this before offering the service.
In order to price this out your cost of supplies and your hourly rate will come into play here. Most of the time to completely remove the smoke smell from the interior can take 2-4 hours depending on how bad it is. You also want to suggest that the cabin air filter is changed at least twice within the coming weeks to make sure everything is filtered out.
This service price can go from $200-$400 depending on how long it takes and your process you use to do it.
Decontamination
There is a big push for being eco-friendly and keeping your kids and family safe from bacteria and germs so offering this service to customers who are looking to keep healthy is a great option.
You can use the Drive Pur system to handle decontaminating the interior of the vehicle. The price of this service can be $100-$200.
Conclusion
There are many ways to upsell your services for your customers and different ways to price each of them. We walked through some options to get started with some auto detailing upselling techniques.
Do not try to upsell every one of these services to each of your customers. Remember to serve your customer for what they need and don't just pick the easiest or the service with the largest margins.
As you learn and grow what you can do quicker and with higher quality you will feel more comfortable with offering these services, until then, keep on serving, learning and growing.
Full Disclosure, some of the links contained in this article are affiliate links, I do get a commission when you purchase at no extra cost to you. This helps me continue to deliver great content for you, thank you for your support!