Prime Deals for Auto Detailers

Amazon Prime Day is here! Below I have curated all of the best deals for auto detailing professionals. This sale is from July 11th - July 12th 2023 so be sure to take advantage of the deals now before the sale ends!
If you are looking for a specific brand of products, check out the bottom where I have linked all of the specific brand pages that have products on Prime Day Sale.
Full Disclosure, some of the links contained in this article are affiliate links, I do get a commission when you purchase at no extra cost to you. This helps me continue to deliver great content for you, thank you for your support!
- Pressure Washers on Prime Day Sale -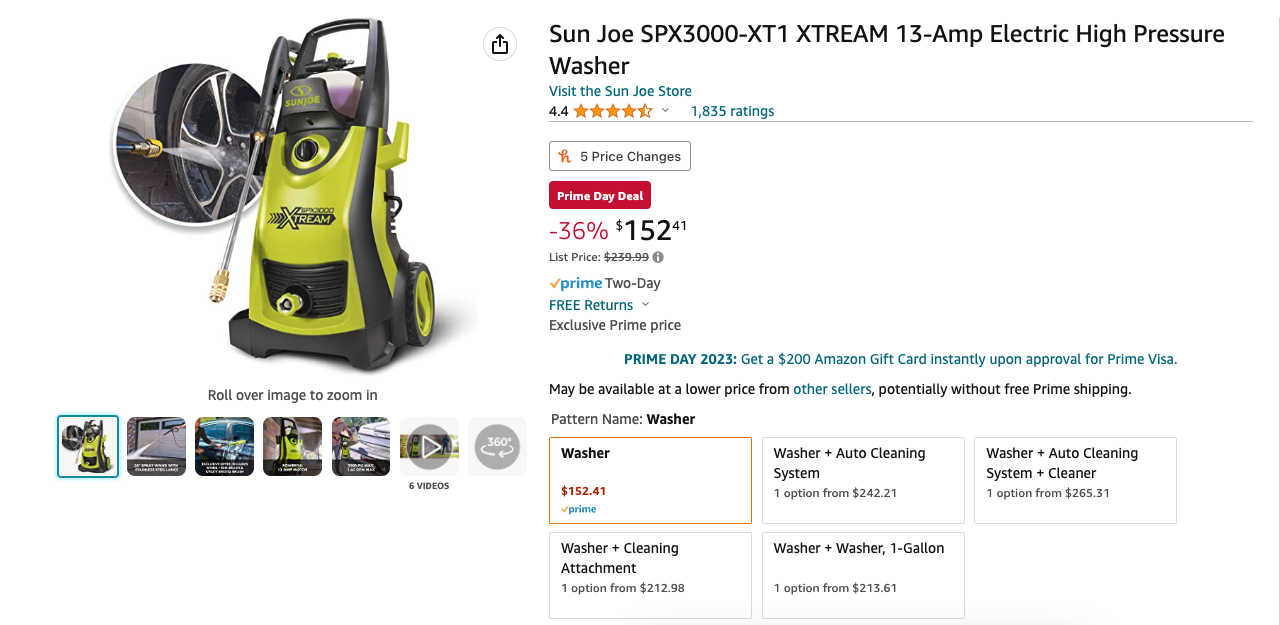 The SunJoe is a great starter pressure washer like we discussed in the best pressure washer guide. Be sure to take advantage of the 36% off for Prime!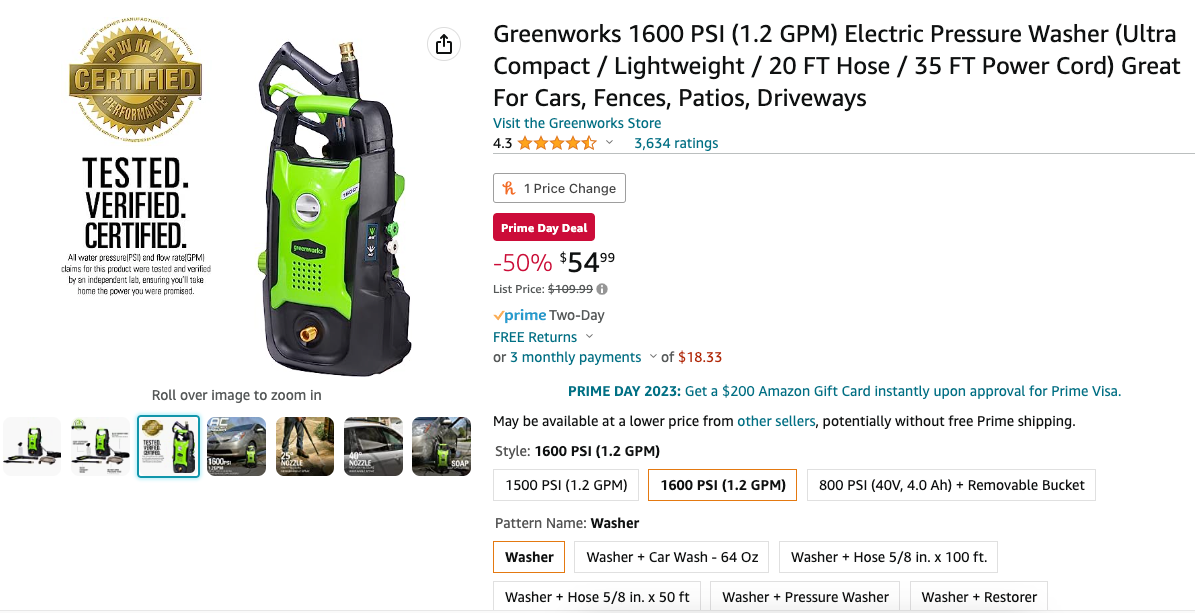 The Greenworks is another great starter pressure washer, on sale 50% off!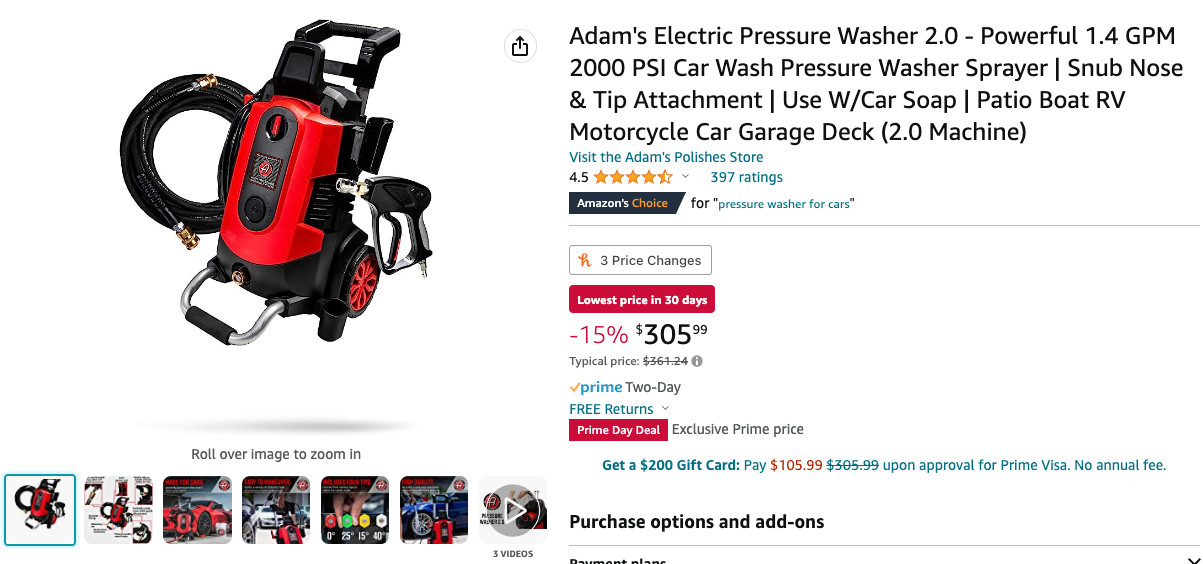 The Adams 2.0 Pressure washer is another on the list of the best pressure washers for professional auto detailers, it is 15% off for Prime!
- Polishers on Prime Day Sale -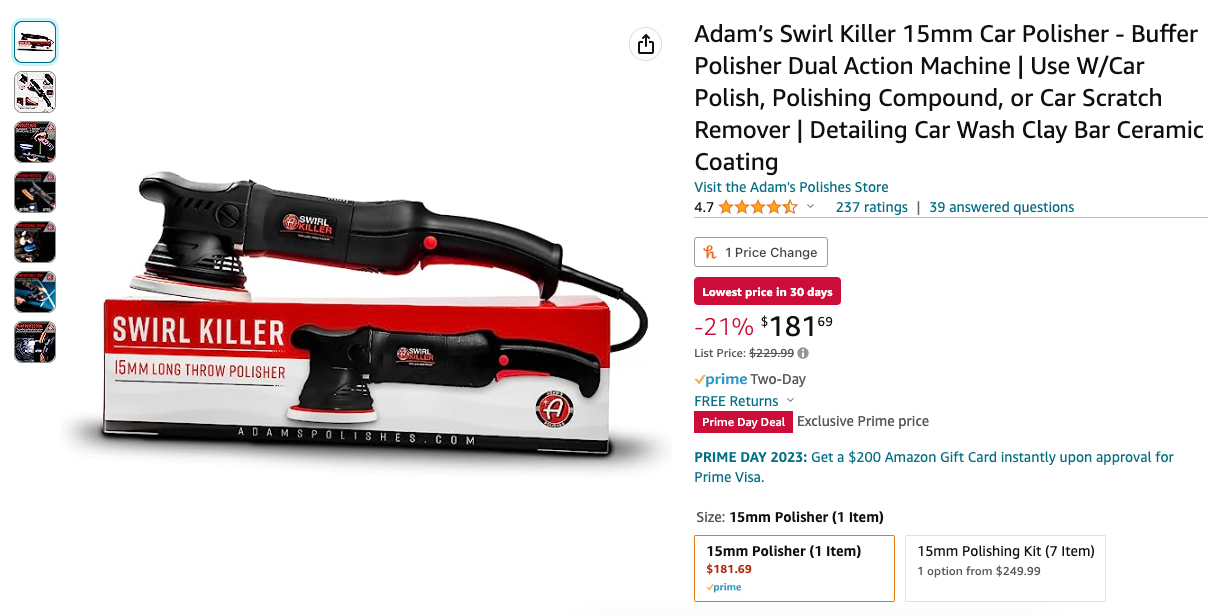 The Adam's Swirl Killer Pro is a great starting polisher! It is good quality and will work great for those who don't have one! 21% off for Prime Day!
This Meguiars Polisher is used by a lot of professional auto detailers and is on an amazing deal for Prime with a huge 39% off!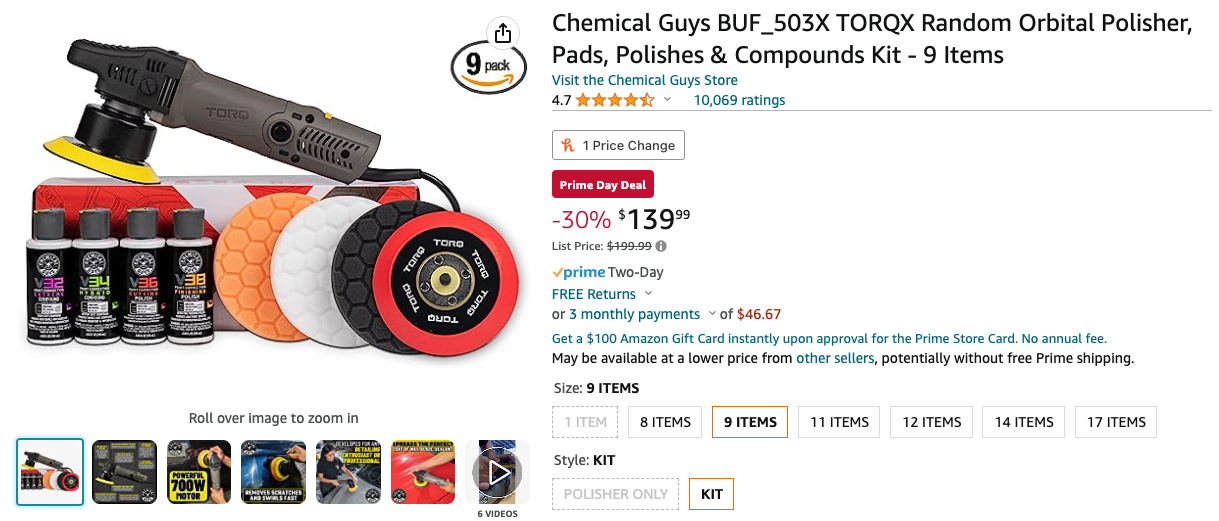 As most of you know I am not a huge fan of Chemical Guys products, but for those who are, the polishing kit is on a great Prime Day Deal 30% off.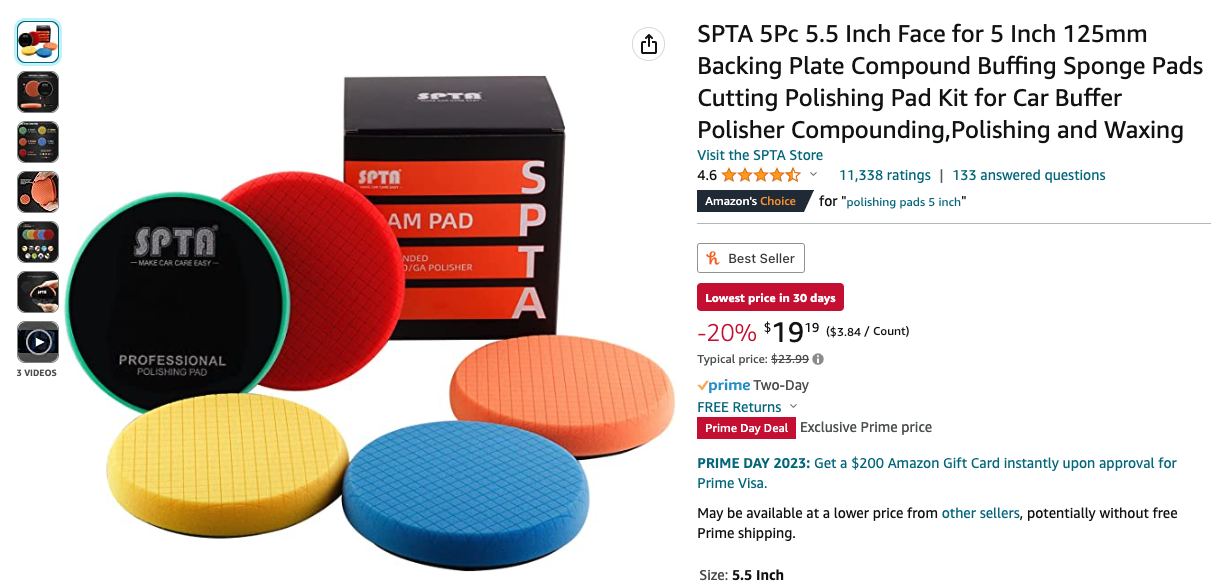 Lake Country is the way to go for polishing pads, it is the top brand I recommend here to use and they have a large array of polishing pads on Prime Day today.
- Towels -
Microfiber towels are needed for many things as a detailer, most of the time just using the cheap ones works when touching anything except painted surfaces. Here are a few options for those throw-away ones for interiors, engine bays, etc.
Microfiber Wholesale - 50 Count - $31.98
Griots Drying Towel - Large Drying Towel, Great quality - $38.24
- Extractors -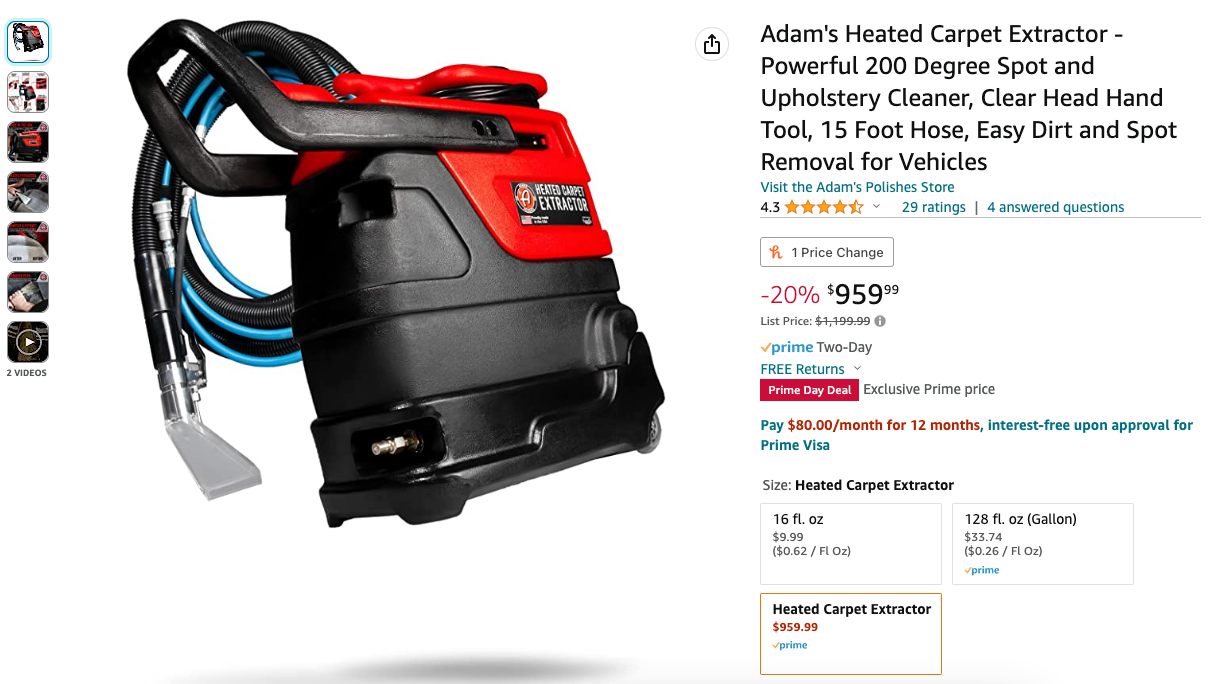 Adams Extractor is a steal right now with 20% off, there is a heated version and a non-heated version to check out. Also see more extractors that I recommend.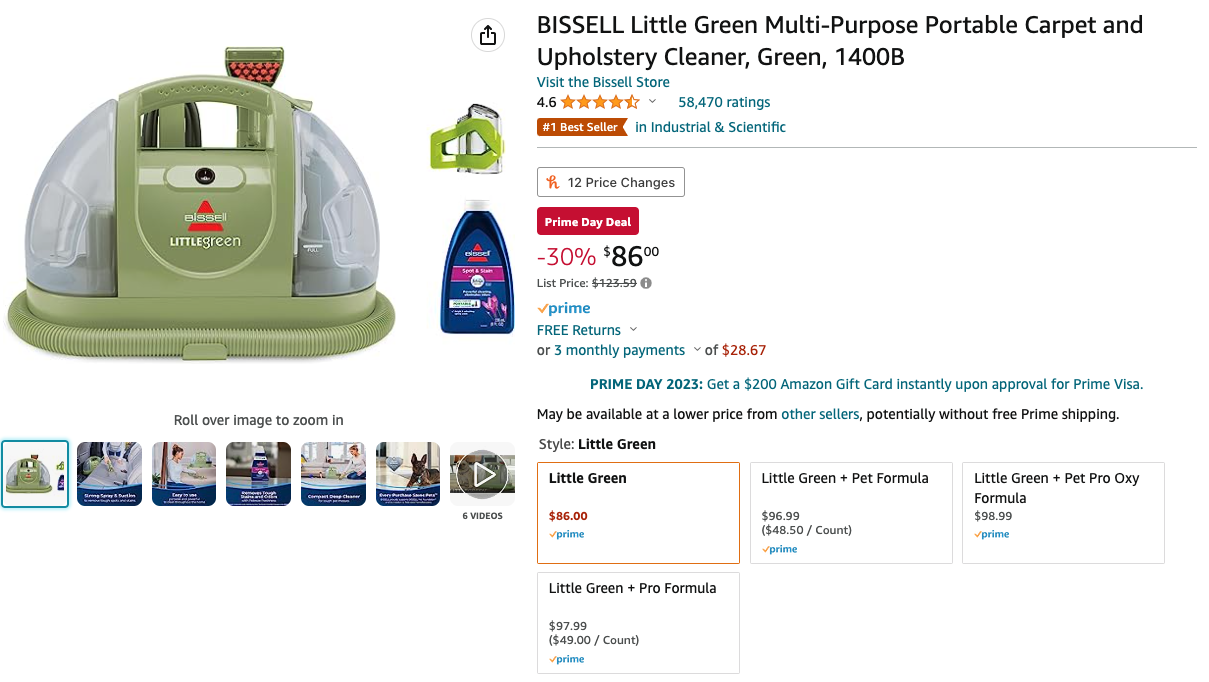 For those who are just starting out and don't need an expensive option, the Bissell Little Green is perfect to get small spots or areas extracted, it is also recommended on the extractors article because it is an affordable option and gets the job done. 30% off for Prime Day.
- Miscellaneous Brushes -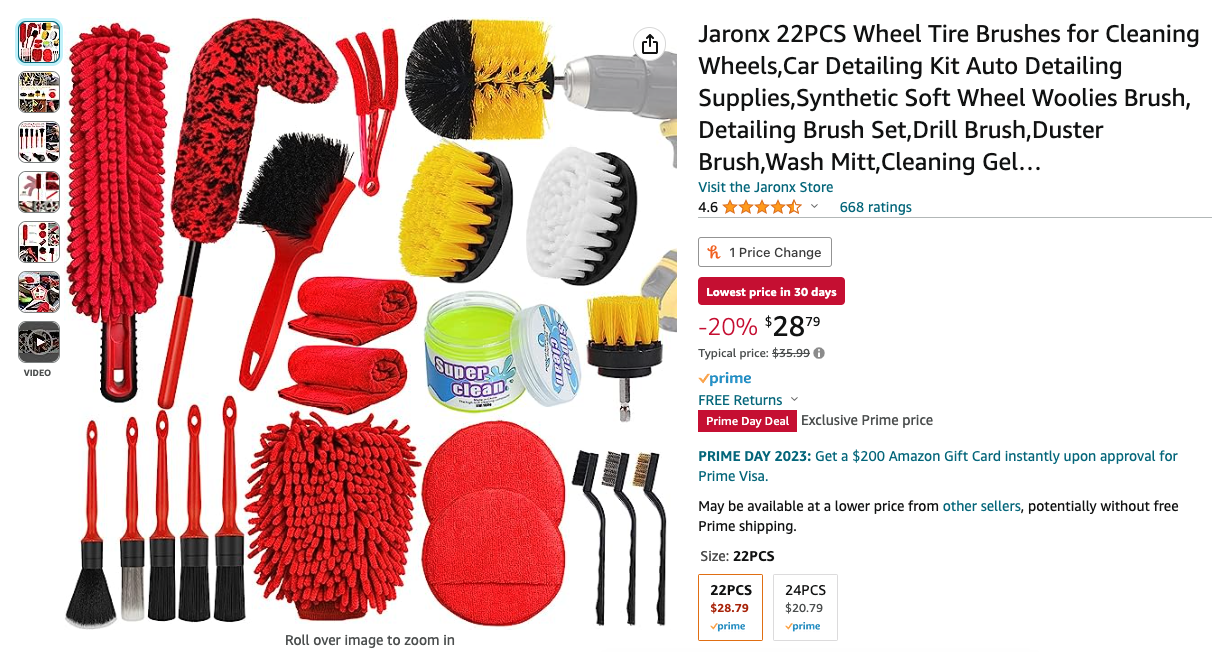 Here is a cheap brush option, it comes with 22 brushes and is only $28.79. Even if the brushes don't last, there are a few in here that might work well enough to keep around in your detailing rig.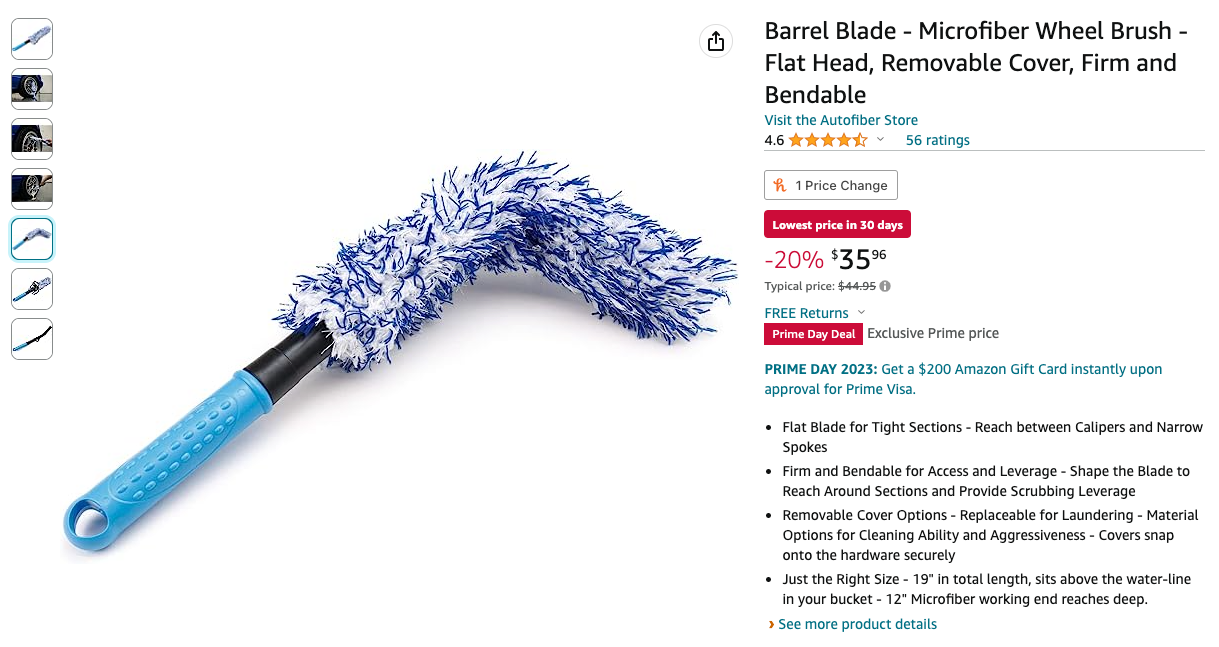 This tire brush is definitely great quality and will last. It is able to bend in order to get into those areas on the rims that can be frustrating to reach and clean. 20% off for Prime Day!
Branded Prime Day Deals
If you are searching for a specific brand, here are a few of the prime day deals for that particular brand. Not all brands list out a brand page, but some like those below do!
Conclusion
I hope this list has helped narrow down the 2023 Prime Day Deals for Auto Detailers! It can be overwhelming looking at everything.
While you are at it, check out our new community! Prime Day coupon available for 20% off use the code PRIME to save and join today!
As always, keep learning, keep serving, keep growing!