Industry-Recommended Software: A curated list of top software solutions for auto detailers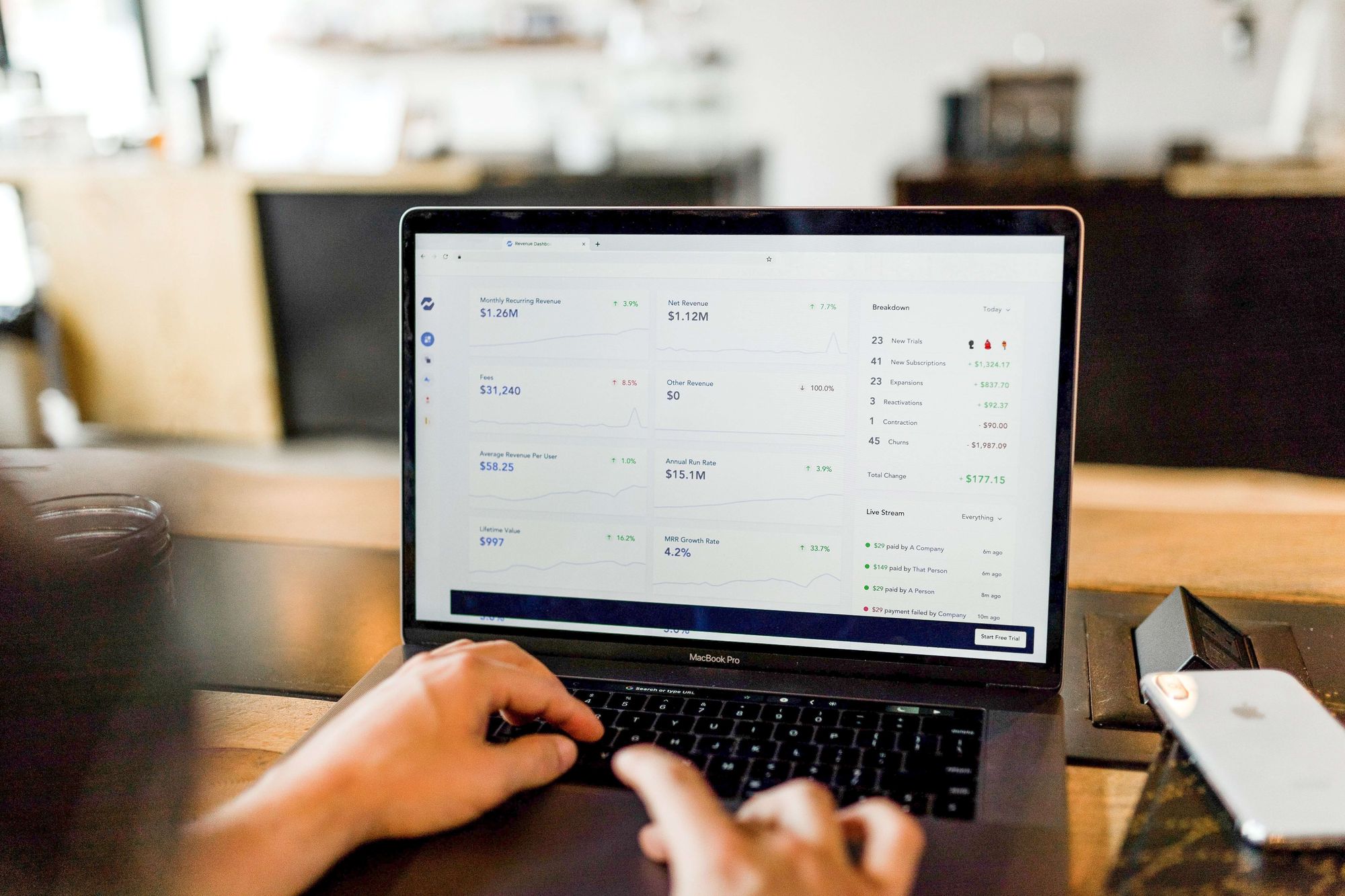 When running an auto detailing business, there is a challenge most come across as they begin their business. Sometimes it is related to scheduling appointments, othertimes it is related to following up with customers, or answering the phone when it rings. Luckily we have a lot of software services available to us as business owners to help us run and manage our business a lot easier than ever before.
As mentioned in other articles, becoming an efficient detailer is only part of the solution, becoming an efficient business owner is the rest of it. Let's walk through the top software solutions for professional auto detailers and how you can implement them into your business today!
Full Disclosure, some of the links contained in this article are affiliate links, I do get a commission when you purchase at no extra cost to you. This helps me continue to deliver great content for you, thank you for your support!
Appointment Scheduling and Management Software
Are you currently using a notepad or your phone notes to track your appointments? There are successful detailers that do manage their appointments in this way, but there are much better solutions available to make your life easier and automate a lot of things for you.
With an appointment scheduling software you are able to easily see a calendar view of appointments and track and update them. Most softwares also have a solution that allows customers to book directly on your calendar so you don't need to manually add them.
My recommendation is to use something like Housecall Pro for your auto detailing appointment scheduling. Housecall Pro has a lot of benefits and features, and the appointment scheduling is top-notch. It can integrate with your website as well if that's something you want to have done!
We also have an article digging deeper into Housecall Pro and the features it offers, if you want to learn more, check it out here!
Customer Relationship Management (CRM) Software
Building and maintaining strong relationships with customers is essential for any business, including auto detailers. Customer Relationship Management (CRM) software enables auto detailers to manage their customer interactions, track preferences, and provide personalized service.
With a CRM you can have confidence in providing a reliable and consistent experience for your customers. This will allow you to have more time running other aspects of your business and not having to worry about the marketing, invoicing, sales, follow-up, etc. that a quality CRM provides.
Once again Housecall Pro is recommended here as the auto detailing CRM of choice. Housecall Pro provides all of the tools and features needed to help drive the management of your customers.
With features such as easy scheduling, digital estimates, online booking, dispatching, on-my-way texts, and live map GPS, Housecall Pro has everything you need to effectively run your small business. It really is the all-in-one app you need to run your business.
Invoicing and Payment Processing Software
Taking payments as an auto detailing business is required to function. At the start of your business, taking cash or check is pretty common, taking a credit card can sometimes seem daunting and complicated.
That's why you need an invoicing payment processing software that will take payments from your customers with ease. It will reduce the headache for you and the friction for the customer having to remember to have cash or a check with them to pay you. It also helps you when keeping your books for your accountant to easily and quickly have that information at hand.
With Housecall Pro you are able to once again help your customer pay you what you earn. You can setup an invoice to automatically be sent to them to pay for your services right there on the spot, they can also leave you a tip within the invoice.
See this gif from the Housecall Pro that shows how invoices are created.
If you are using Freshbooks, you can also use them for invoicing and payment. If you do use Freshbooks, I recommend getting the plan that offers unlimited invoices instead of the 50 client limit they impose on the lower tiers.
Accounting and Tax Software
When you are running your own detailing business, you need to keep track of your expenses, revenue, profits, etc. That's where an accounting software comes into play. You need to have a way to get this information when it comes to tax time.
It is best that you hire a CPA to do your taxes for your business, it makes things a lot easier on you as the business owner. You will still need to provide the data to your CPA and that's where Freshbooks comes in, Freshbooks can manage your accounting information for you by tracking and updating everything you need for your CPA.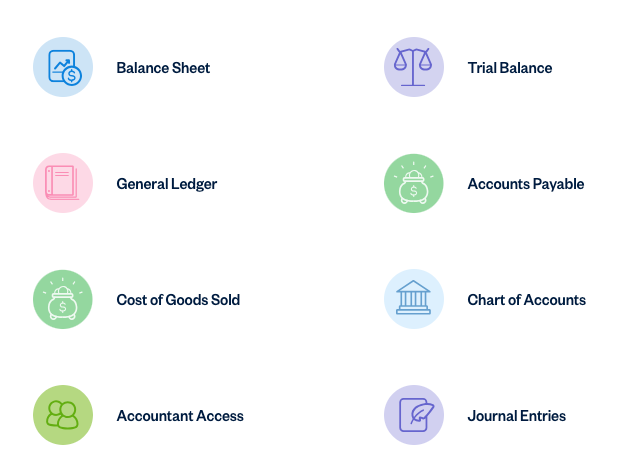 Freshbooks can also connect to your CRM of choice, either through an integration or through something like Zapier.
Another great option is to use Quickbooks, they are comparable to Freshbooks in the feature set and the integrations available. You won't go wrong choosing either one!
Inventory Management Software
Managing inventory effectively is a key aspect of running a successful auto detailing business. Inventory management software helps detailers track their product stock, streamline reordering processes, and prevent running out of product when you need it most.
Managing inventory is sometimes neglected by detailing businesses, it can be a hassle trying to remember to input the data needed to manage it. If you just take a few minutes at the end or beginning of your day or week to update your inventory, you will have one less thing sneak up on you. Especially if you have a detail booked and you go to perform the work and you don't have the products you need.
There are a few companies that offer software for inventory management, but most of them are for products being sold to customers and managing that inventory, managing the inventory of your business software can run over $300 a month. Instead of using one of those, Quickbooks has inventory management at the "Plus" tier of their pricing. Freshbooks also has inventory management but it can be done using any tier instead of having to pay more just to get inventory management.
This inventory management is for products being sold as well but you can use it to manage your business products. If you are already using Quickbooks for your accounting then it's smart to just upgrade to the next tier if you aren't already on that "Plus" plan. If you are already using Freshbooks then you don't need to invest in any other software which is nice!
Marketing and Social Media Management Software
In today's digital age, marketing and social media presence play a crucial role in attracting and retaining customers. Marketing and social media management software helps detailers to create and execute effective marketing campaigns, manage social media accounts, and monitor online reputation.
There are a few options out there, some of them can run up to $800 a month or more. You can also pay someone to manage it for you and the price for that ranges from $500 to $1500 a month depending on the amount of posts and content you need created each month.
As for a simple software that can help you manage your social media and marketing, the best budget option is Zoho, it is priced right compared to most of the competition and allows you to do everything that a detailing business would need.
Here is a snapshot of some of the features from Zoho:
Publishing
Scheduling
Monitoring
Analytics
Collaboration
Facebook Lead Ads
LinkedIn Lead Ads
Most detailers can get away with the cheapest plan, but if you are running a larger shop you may want to get the larger plan with the benefits from it.
Also if you have Housecall Pro, you can automate your email marketing and reminders. They also have an option to mail out postcards which is a nice feature that most other companies do not offer.
Reporting and Analytics Software
Analyzing business performance is essential for making informed decisions and identifying areas for improvement. Reporting and analytics software helps auto detailers gather and interpret data, providing valuable insights into their operations.
The best option out there is Google Analytics, this is a free tool that can be installed on your website and enables detailers to generate detailed reports on various aspects of their business, such as revenue, customer trends, and service profitability.
If you use an all-in-one software like Housecall Pro, there is reporting and metrics that can be tracked there as well!
Conclusion
In conclusion, industry-recommended software solutions catered to auto detailers offer a lot of benefits, ranging from streamlined appointment scheduling and customer relationship management to efficient invoicing and inventory management.
By harnessing the power of marketing and social media management software, detailers can boost their online presence and attract more customers. Reporting and analytics software provide valuable insights that drive data-driven decision-making.
Embracing these software solutions empowers auto detailers to thrive in a competitive market and deliver exceptional services to their valued customers.
If you are on the fence on which to choose, I would suggest looking at your overall budget available and see if an All-in-One software solution makes sense, they offer a lot of functionality at a lower price point then trying to connect multiple systems together.