Review: Housecall Pro for Auto Detailing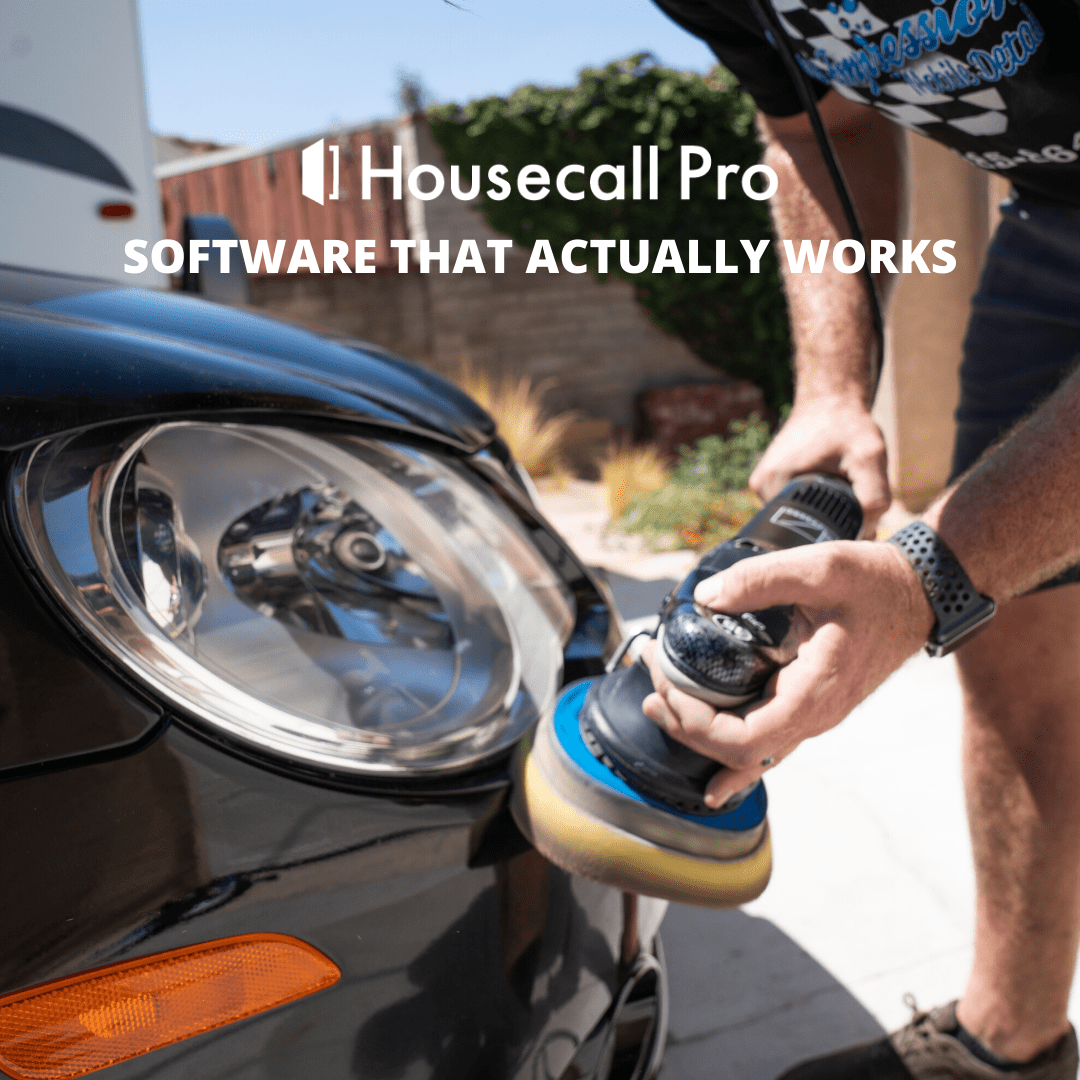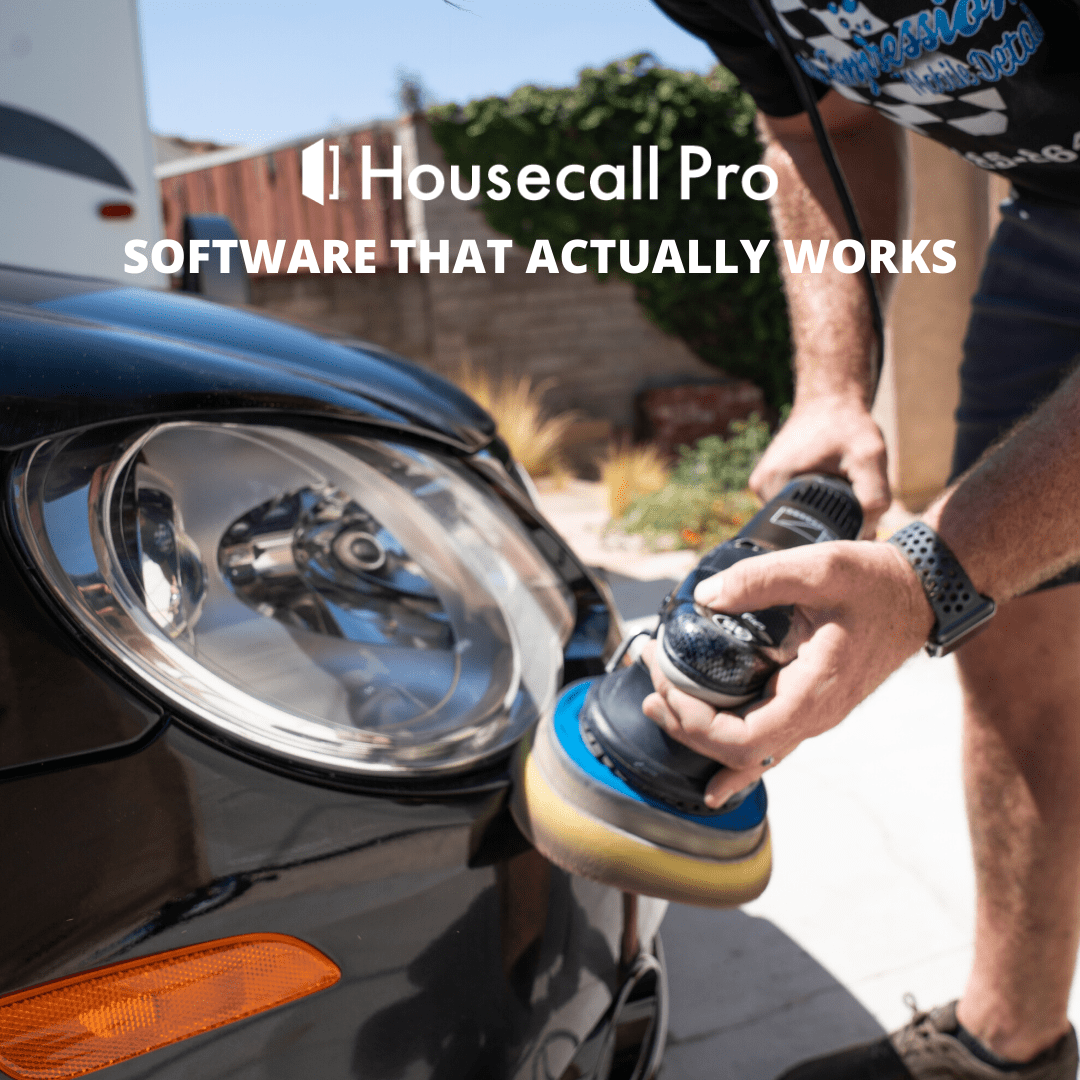 As an automotive detailer, managing the business is a vital aspect to ensure long-term success and profit. If you do not manage your business and customers properly, you will lose out on important leads, follow-ups, quotes, jobs and ultimately, money.
How are you managing your business now? How are you setting up scheduling? Are you constantly communicating with your customers on their purchasing journey with you? Are you texting them updates when you are on the way to their house or business? These are some questions you may want to ask yourself and how you might be able to manage these things better.
I am proud to announce we have partnered with Housecall Pro to give Start Auto Detailing readers a special discount! Housecall Pro is a professional customer relationship management (CRM) tool for any service-based business to manage their day-to-day operations. Keep reading to hear about all the features, pricing, use-cases and more!
Links in this article are affiliate links, I will get a small commission if you sign up using the links at no extra cost to you, in this case you will actually get a discount!
Why do I need Housecall Pro?
As an auto detailer, managing customers can sometimes take more time away from your ability to perform service and getting more detailing jobs completed in a given week or month. Housecall Pro helps to alleviate your business management so you can focus on learning, growing and servicing customers.
The features offered are incredible for an auto detailer and will greatly improve your business, we go into depth below on them further. The customer service offered is also fantastic and Housecall Pro can answer any of your questions. They also have a demo where you can ask any questions or see any feature in more detail.
If you sign up for the demo through this link, you get an additional 50% off your first two months! Housecall Pro users remain on the platform for an average of 7 years, which is a testament to how much value is being provided year over year.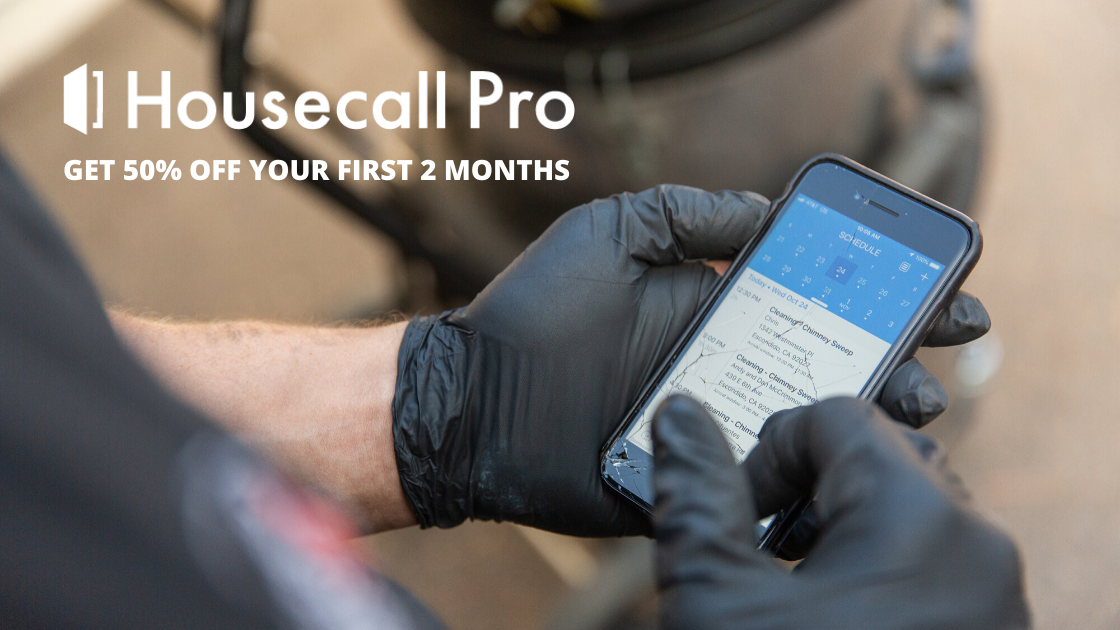 What is Housecall Pro?
Housecall Pro is a full-service technology with all the features an automotive detailer would need to manage their business. Housecall Pro will help you grow your revenue, save time, manage your money and improve customer experience.

Grow your Revenue
They have their own website builder that you can leverage. You can take advantage of online booking on either Facebook, Instagram, or you can even add the online booking button directly to your existing website.
The follow-up marketing feature automates your follow-up emails. You can even send quality postcards for $0.86 each if you prefer. You can schedule how long after you finish a detail when the email should be sent and you don't have to do a thing yourself. If you don't already have your marketing emails authored, take some time to do that to make sure you leave a quality response to your customers for every step of their journey with you.
Recurring service plans are a great way to bill and manage your maintenance wash customers. If you don't already have customers on maintenance washes, now is the time to integrate that offering into your packages.
Save Time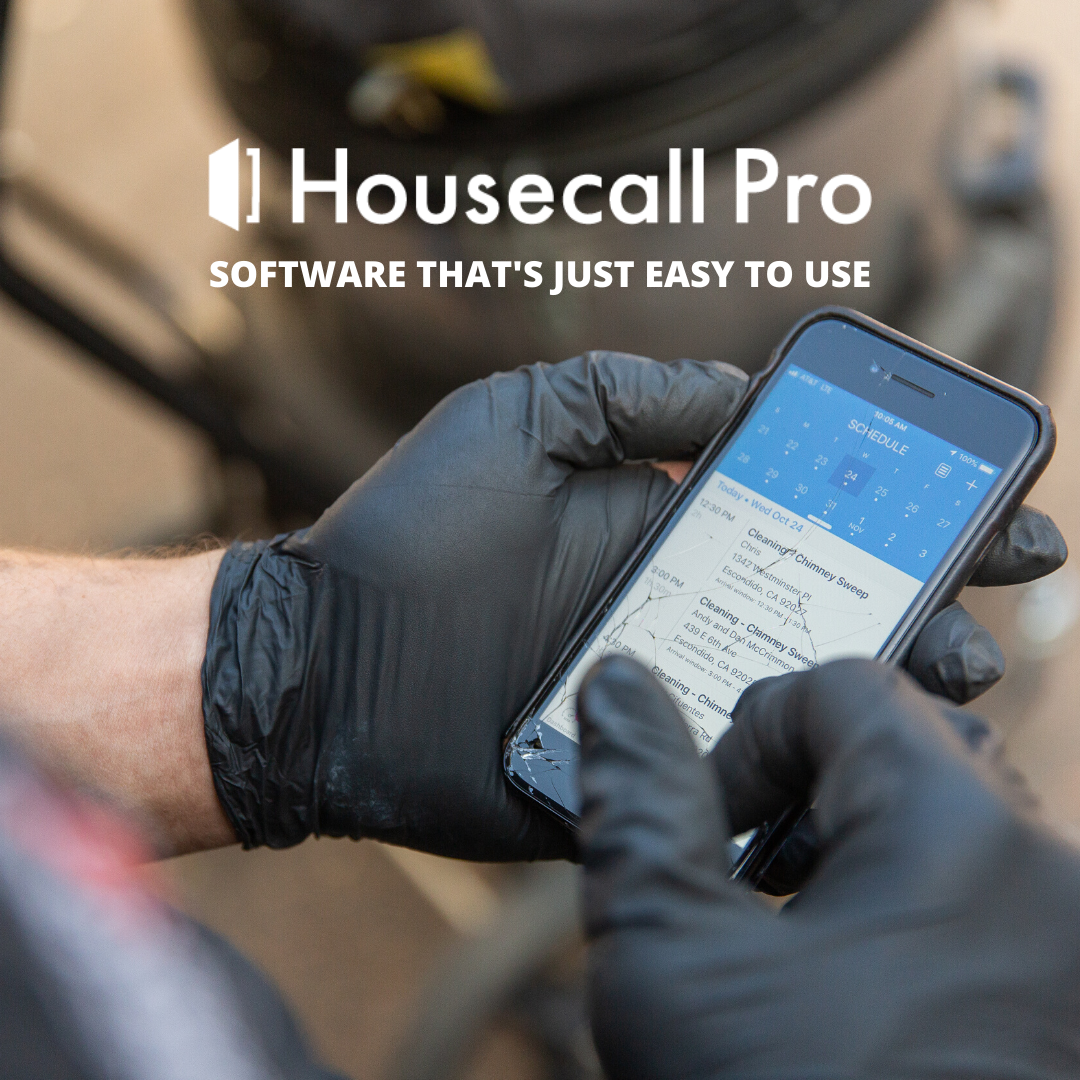 Saving time as an auto detailer is very important not only while detailing interiors or correcting paint, but also managing the business and customer communication process. Especially when starting out, if you have a system in place to take and manage your customer experience for you, it will allow you to service your customers in ways other competitors are simply ignoring or neglecting. This will allow you to grow your business faster and more efficiently.
Having a schedule that you can access on your phone, desktop, or tablet anywhere you are is vital as an auto detailer. Knowing when your next job is and how much time you have between jobs makes your day-to-day a breeze. It is also less stressful during the week for you, not worrying about remembering what your next day looks like or how to plan properly, it's all right there for you in Housecall Pro.
Estimates are a lot easier with Housecall Pro, you are able to send a quote on the app and the customer can accept that quote online and setup an appointment right from there, it moves a lot of the back and forth on phone calls and emails to one simple place where you can track and manage it all.
Manage your Money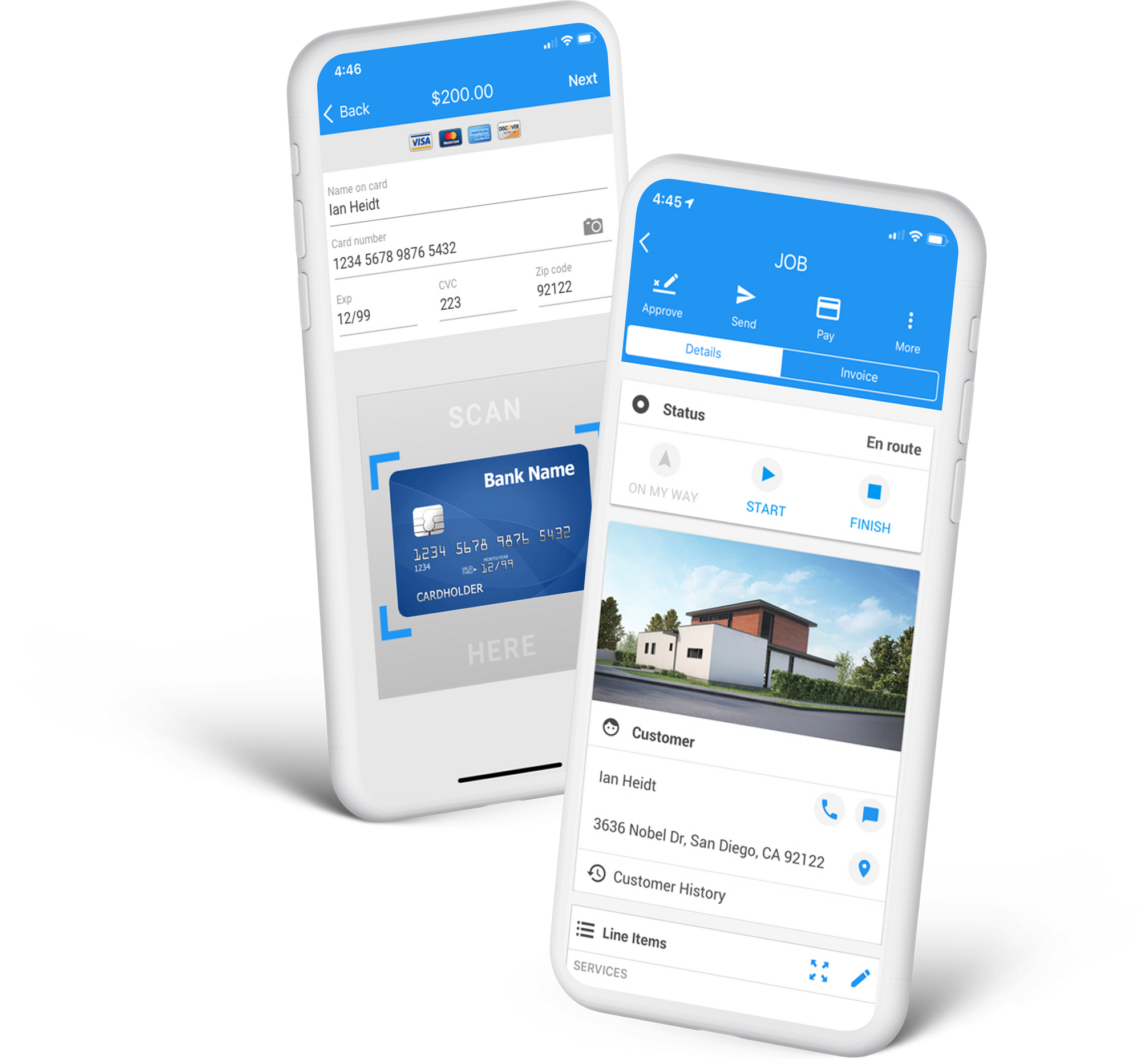 Taking payment on Housecall Pro is simple to do as well, you are able to take credit cards either manually or with a card reader, use ACH debit for your commercial clients, and even track cash/checks through the app so nothing slips through the cracks.
If your customers need to, you can also offer financing which could open your business up to even greater opportunities or jobs. If you have a full restoration job or you are providing coating solutions, sometimes it can get pricey for certain customers and providing the flexibility of financing will allow you to ease that sticker shock and bring more business to you.
Customer experience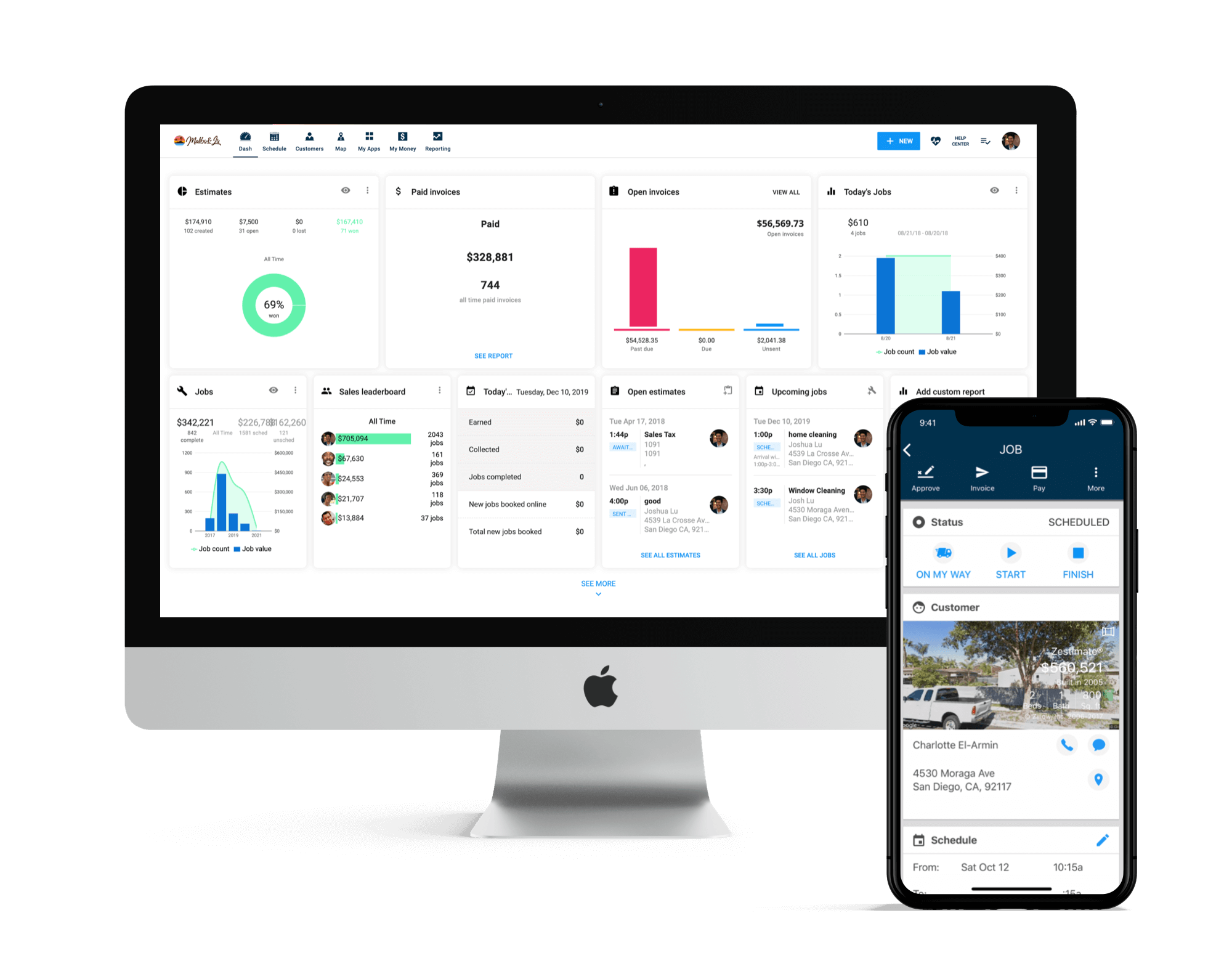 Automating your customer experience with Housecall Pro is a great way to stand out from your competition. If you are able to automate emails and texts for your customer while they interact with you, you are able to provide that extra level of satisfaction to your customers to feel comfortable working with you because you are always keeping them up to date with what is going on.

Housecall Pro allows you to send emails and texts when a detail is booked, when you are on the way to service them and when the job has been completed so they are always aware during the entire journey.
You are able to collect reviews to your Google My Business page by sending them a text or email after the job has been completed, asking them to leave a review. This will help your business grow faster. With more reviews, customers are more likely to contact you versus your competitors who may have less reviews than you. You can even tag your customers to ask only your best customers for reviews, those that you have been servicing for a while or have verbally expressed how great you have done.
Conclusion
Housecall Pro offers a lot of value for an auto detailer, you will stand out from your competition and be able to manage your business in a way you never could have imagined. Instead of working with sticky notes, a notepad, etc. you can manage it all on the Housecall Pro app and not have to worry about losing track of anything.
If you have employees, it is almost essential to have Housecall Pro to manage the schedules of multiple employees and jobs per day, the scheduling tool alone makes it all worth it. Automating your business is the next step to grow even more than you already have.
If you take a look at your competition in your area, you will be able to tell if they are providing this kind of value and great customer experience based on the reviews your read. If you don't have anyone in your market taking advantage of a Customer Relationship Management (CRM) platform like Housecall Pro, then you are in a great spot to carve a huge piece of that pie out for your business.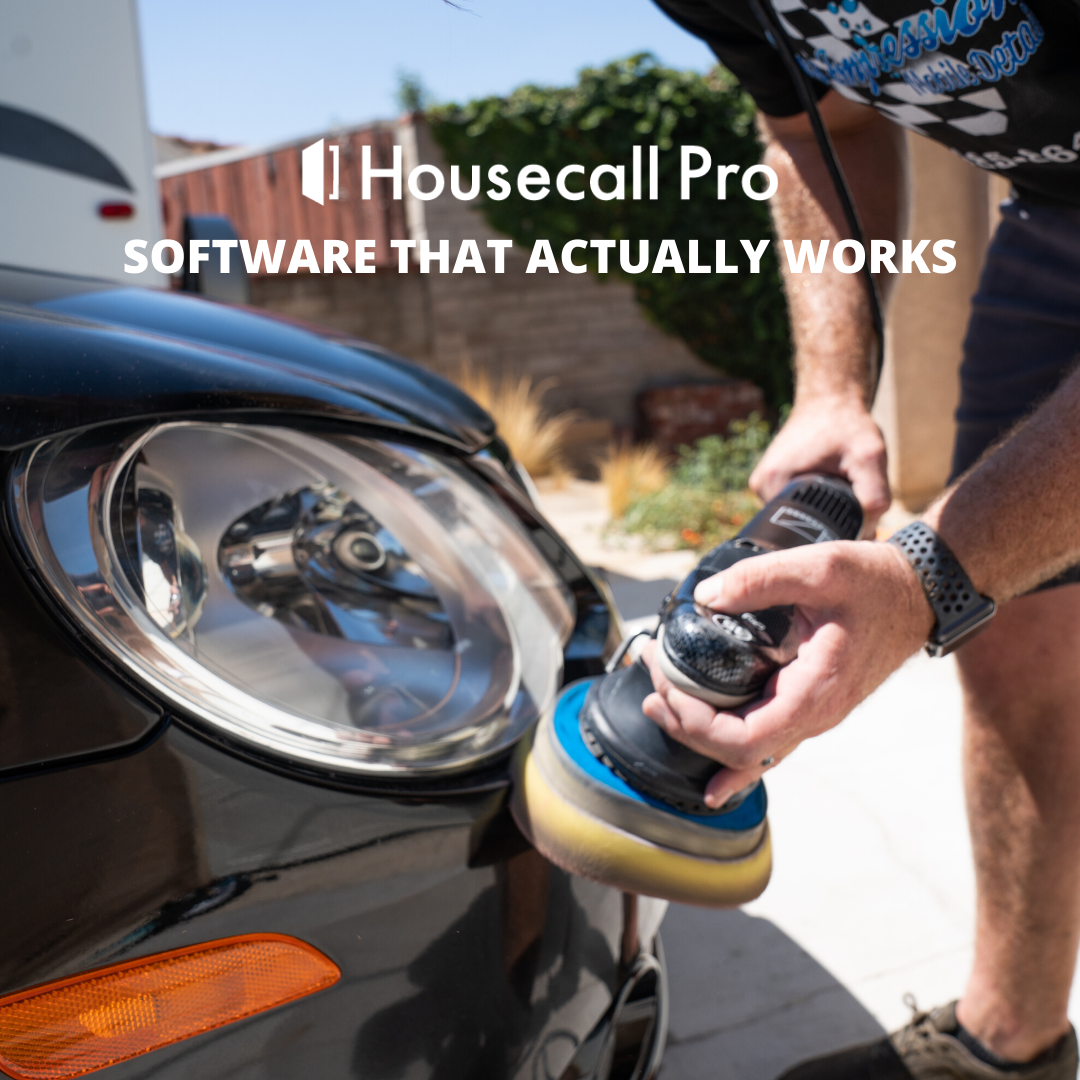 If you sign up now for Housecall Pro you will save 50% off your first two months! I promise that you will not regret this decision, if you have any questions on how to use the platform, the team at Housecall Pro is amazing and will provide you all the details needed to take advantage of this amazing software. You can sign up for a free demo of the tool and they will go into detail on any of the features available.
If you are a mobile detailer or have a fixed location, Housecall Pro provides you all you need to run your business, I look forward to hearing the great stories from this community on how it has improved business! As always, keep learning, growing and serving!